Announcing auditions for ALL THE WAY by Robert Schenkkan, directed by Marilyn Langbehn.
An ensemble of 18-20 actors to portray historical characters of the first year (1963-1964) of the presidency of Lyndon Baines Johnson. Most actors double several roles; various dialects required. Please see below for casting breakdown; additional roles will be as cast from the ensemble. Non-AEA only; travel stipend available. PLEASE NOTE: The roles of Martin Luther King Jr., and Coretta Scott King are already cast.
WHAT TO PREPARE
90-second contemporary monologue. Bring headshot and resume, stapled together.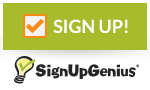 AUDITION DATES
Sunday, January 6, 7pm
Monday, January 7, 7pm
CALLBACK
Thursday, January 10, 7pm
ACTOR 1
Lyndon Baines Johnson (LBJ), 36th President of the United States
ACTOR 2
Lady Bird Johnson, First Lady of the United States
Katharine Graham, Editor of the Washington Post
Sen. Katherine St. George, R-NY
ACTOR 3
Walter Jenkins, top aide to LBJ
Rep. William Colmer, D-MS
ACTOR 4
Muriel Humphrey, Second Lady of the United States, wife of Hubert Humphrey
Lurleen Wallace, First female governor of Alabama, first wife of Governor George Wallace
Secretary to LBJ
ACTOR 5
Sen. Hubert Humphrey, D-MN, became Vice President of the United States after 1964 election
ACTOR 6
Sen. Richard Russell, D-GA, LBJ's mentor
ACTOR 7
J. Edgar Hoover, Director of the FBI
Sen. Robert Byrd, D-WV, the longest-serving senator in US history
ACTOR 8
Robert S. McNamara, Secretary of Defense
Sen. James Eastland Jr., D-MS
Rep. William Moore McCulloch, R-OH
Gov. Paul B. Johnson, Jr., D-MS
ACTOR 9
Rev. Ralph Abernathy, Southern Christian Leadership Conference (SCLC) vice president
ACTOR 10
Stanley Levison, Southern Christian Leadership Conference (SCLC) advisor
Rep. John McCormack, D-MA
Seymore Trammell, political advisor to George Wallace
Rev. Edwin King, Mississippi Freedom Democratic Party (MFDP) organizer
ACTOR 11
James Harrison, Southern Christian Leadership Conference (SCLC) accountant
Stokely Carmichael, Southern Christian Leadership Conference (SCLC) organizer
ACTOR 12
Cartha "Deke" DeLoach, FBI deputy director
Rep. Howard "Judge" Smith, D-VA
Sen. Everett Dirksen, R-IL
Gov. Carl Sanders, D-GA
ACTOR 13
Sen. Strom Thurmond, D-SC
ACTOR 14
Gov. George Wallace, D-AL
Rep. James Corman, D-CA
Sen. Mike Mansfield, D-MT
Walter Reuther, president of United Auto Workers (UAW)
ACTOR 15
Roy Wilkins, National Association for the Advancement of Colored People (NAACP) executive director
Aaron Henry, Mississippi Freedom Democratic Party (MFDP) delegate
ACTOR 16
Bob Moses, head of the Student Nonviolent Coordinating Committee (SNCC)
David Dennis, Congress of Racial Equality (CORE) leader, MS
ACTOR 17
Rep. Emanuel Celler, D-NY
ACTOR 18
Sen. Karl Mundt, R-SD
Category: Auditions
This post was written by CCCT