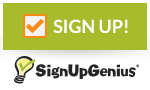 by Jane Martin
Directed by Marilyn Langbehn
NEEDED
6 actors; all roles are intended for female and female-identifying actors of all races and ethnicities
Non-AEA only; travel reimbursement.

AUDITION PREPARATION
1 comic monologue, maximum 90 seconds. 
AUDITION and CALLBACK DATES
Auditions Saturday, Feb 29 and Sunday, Mar 1 from 1-3pm
Callbacks Tuesday, Mar 3 from 7-10pm


REHEARSAL AND PERFORMANCE DATES
Rehearsals begin Mar 21, 2020
Performances May 1-17 (preview Apr 30); Fri-Sat at 8 pm; Sun at 2 pm
CHARACTER DESCRIPTION
ACTRESS 1: plays Kate, Ben, Jackey
ACTRESS 2: plays Ralph, Wikewitch, Joe Bob
ACTRESS 3: plays Andwyneth, Don Blount, Gate Manager
CASEY: plays Olga in The Three Sisters
HOLLY: Hollywood star, plays Masha in The Three Sisters
LISABETTE: plays Irina in The Three Sisters
JOBY: a recent graduate with an MFA in dramaturgy
NOTE: The role of "T-Anne" has been cast.
Category: Auditions
This post was written by CCCT