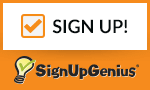 AUDITIONS FOR
VANYA AND SONIA AND MASHA AND SPIKE
By Christopher Durang
Directed by Diana Trotter
NEEDED
1 man, to appear 50s (Vanya)
1 man, to appear mid-20s (Spike)
2 women, to appear 50s (Sonia and Masha) 
1 woman, to appear mid-20s (Nina)
1 woman,"any age, any race" (Cassandra)
AUDITION PREP
Comic, contemporary monologue; total time 1-1/2 minutes. Non-AEA only; small travel stipend for performances only will be provided.
AUDITION AND CALLBACK DATES
Sunday, January 21 and Monday, January 22 at 7pm
Callbacks Wednesday, January 24 at 7pm
Rehearsal begin late February or early March 2018
PERFORMANCE DATES
April 13 through May 6. Performances are Fridays and Saturdays at 8pm, Sundays at 2pm.
Category: Auditions
This post was written by CCCT